WYDO NEW BUSINESS DEVELOPMENT
Wydo is an innovation turbo. Focused on sustainable developments with impact. Wydo helps entrepreneurs and researchers with the further development of an innovative idea or promising scientific research into concrete applications or products. With success, because in its relatively short existence, Wydo's involvement has already led to several patents. Wydo is a true innovation turbo, focused on sustainable developments with impact.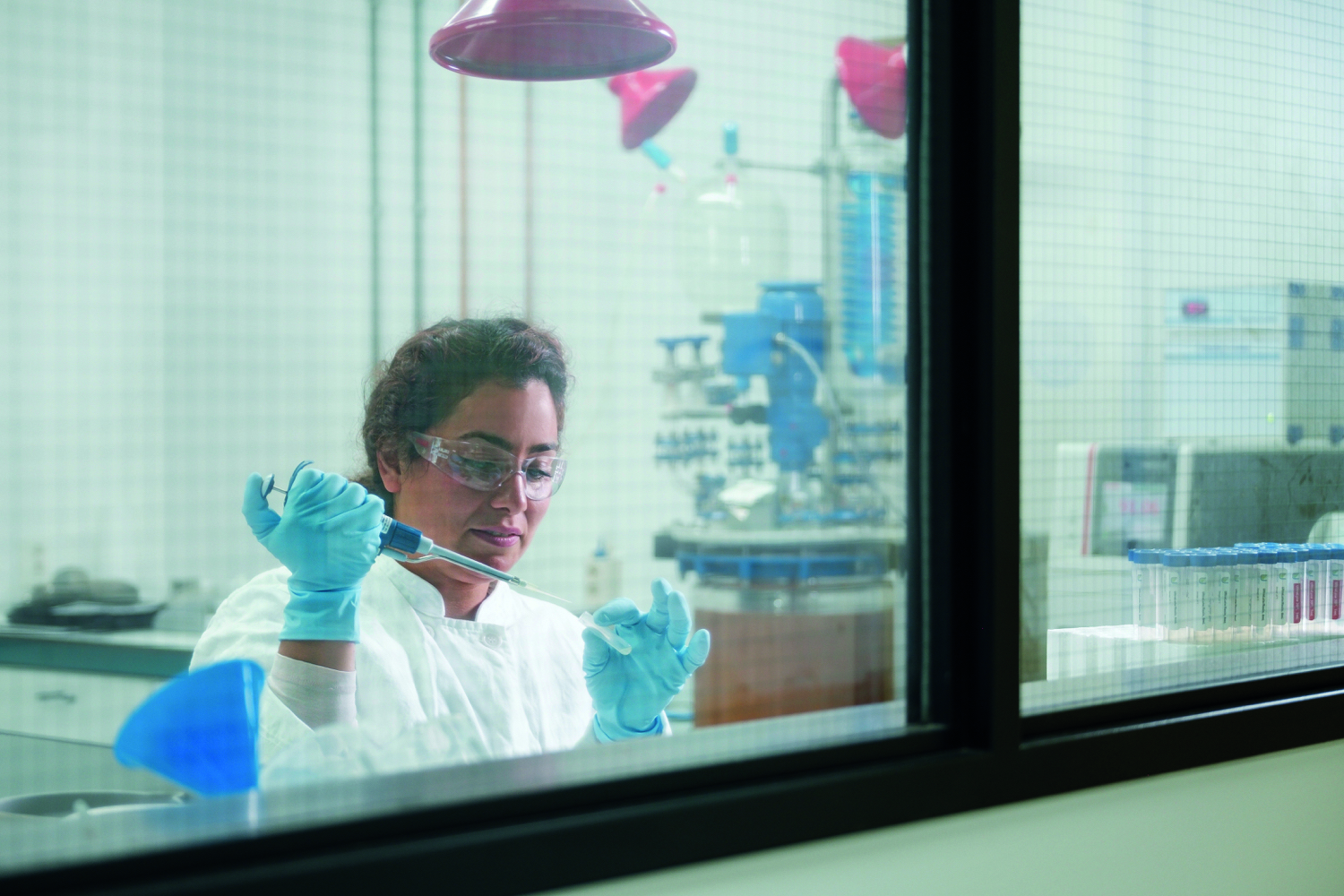 ANALYSIS, ADVICE AND SOLUTION
WYDO MICROBIOLOGY LABORATORY
Based on our microbiological expertise and facilities, Wydo offers professional laboratory services to third parties. In doing so, we go a step further than most microbiological laboratories: In addition to a quick and reliable analysis, Wydo also provides pesticide control advice and concrete solutions to prevent infections.
In 2012, an employee of paint producer Royal Van Wijhe Verf suddenly wondered in the dentist's chair: Would UV light also be applicable for instant curing of hiding floor coatings? It works with fillings and also with certain car paints. A floor coating based on this principle would be a solution for situations where there is 24/7 activity. Due to the drying time of traditional coatings, floor maintenance here is often associated with a lot of inconvenience and high costs for emergency facilities.
Three years later SolidLux UV Coating was launched. A floor coating with high hiding power without water that does not dry in the air, but immediately cures under UV light. The process from idea to introduction was fully supervised by Wydo, who provided the knowledge, cooperation partners, subsidies and R&D facilities.
Cooperation between Veolia Polymers, Dijkstra Plastics and Royal Van Wijhe Verf – 100% PCR paint buckets
A 10-litre bucket of wall paint quickly weighs about 15 kilos. For this reason, high quality plastics are used for this packaging. Necessary, but not ideal from a sustainability point of view: As a result, the buckets are not or hardly suitable for recycling. Reason for Royal Van Wijhe Verf to start an innovation trajectory together with Veolia Polymers and Ontwikkelingsmaatschappij Oost. The goal: produce a paint bucket from post-consumer recyclate (PCR), i.e., recycled polypropylene from households.
The wall paint bucket supplier of the paint producer also came on board; Dijkstra Plastics already had experience with post-industrial recyclate, but consumer plastics were a new challenge. The combined expertise and know-how of the parties involved resulted in a successful innovation in 2019: a rock-solid plastic bucket with a 100% post-consumer recyclate lid. In addition, both the buckets and lids are fully recyclable because they are made of the same material.